Customer Relationship Management / CRM
The rubecon.CRM provides coordination and control over customer activity in sales. The focus is placed on planning and tracing of appointments and the related tasks.
The full integration into the already existing cockpit architecture allows the rubecon.CRM to be highly flexible, configurable and user-friendly.
The embedded rubecon.DMS allws for appointment-specific storage of documents. Documents may also be generated automatically on the basis of templates. Appointments from Microsoft Exchange can be linked to the hd-druckdialog using the rubecon.CRM making them available for statistics.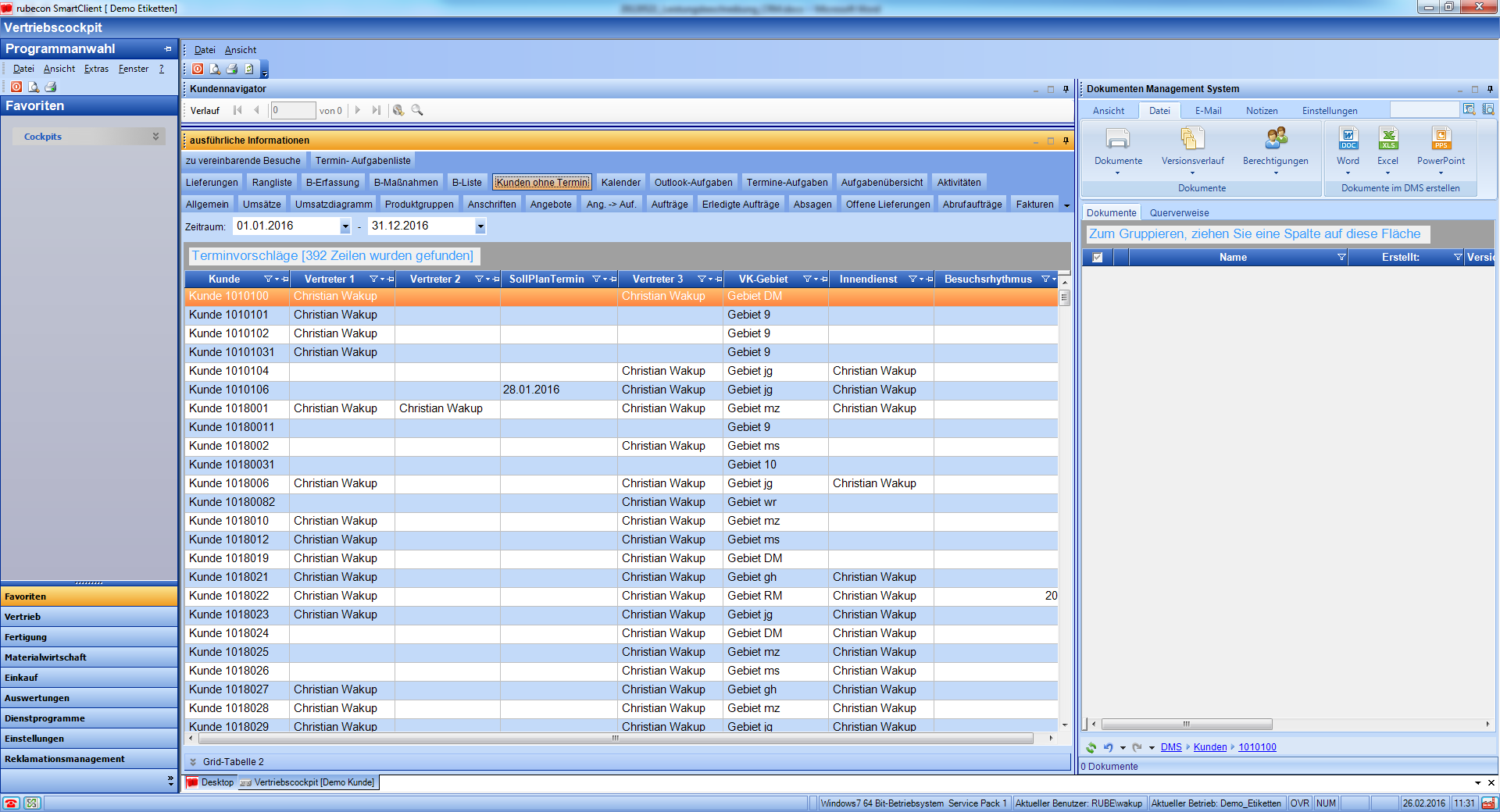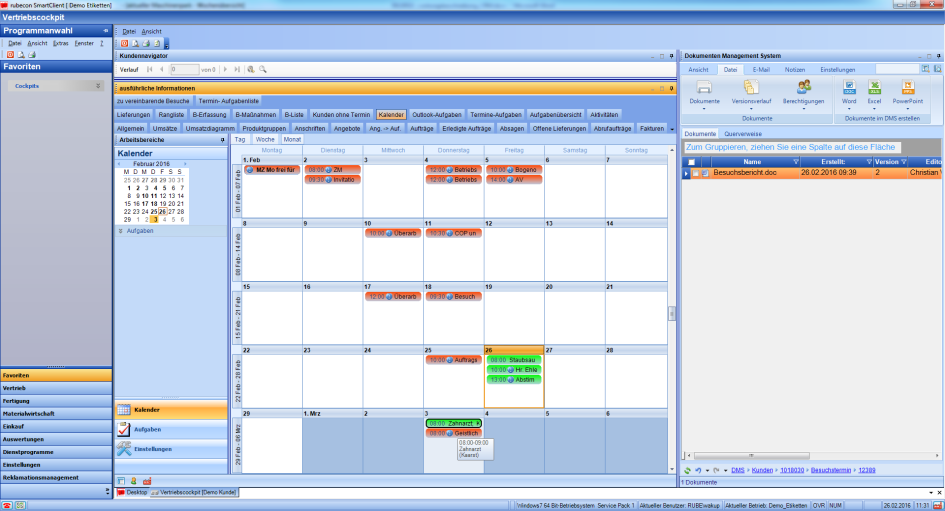 Features:
Plan and track customer appointments
Creation of appointment suggestions for a continuous customer contact
Task planning and tracking
Creation of notes
Creation of template based  and preset visit reports
Integrated todo-lists for your employees
Overview of the tasks of your coworkers
Highlights:
Deep integration into our MIS hd-druckdialog
Integration of rubecon.DMS
Integration of Microsoft Exchange and Outlook
Highly customizable through our rubecon cockpit technologies